"Critical Role Extra – The Return of Liam!" (Sx15) is the fifteenth special episode of Critical Role.  In this one-shot Dungeons & Dragons adventure created by Dungeon Master Liam O'Brien, several members of the Clasp set off on a heist in Emon's recent past.
Synopsis Edit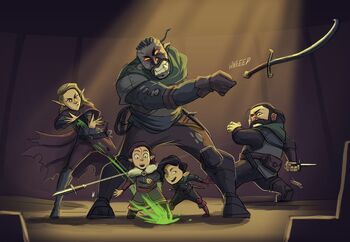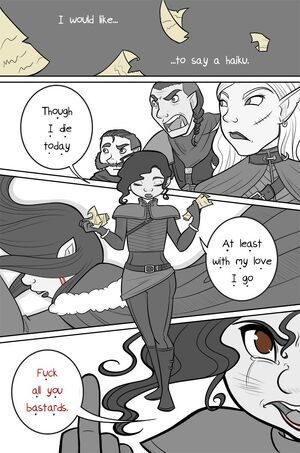 Featured Characters Edit
Returning Edit
Inventory Edit
Quotations Edit
External Links Edit
References Edit
Art:
Ad blocker interference detected!
Wikia is a free-to-use site that makes money from advertising. We have a modified experience for viewers using ad blockers

Wikia is not accessible if you've made further modifications. Remove the custom ad blocker rule(s) and the page will load as expected.