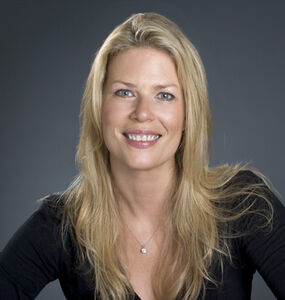 Mary Elizabeth McGlynn is a voice actor and voice director.  She created and guest starred as Zahra Hydris in "Trial of the Take: Part 1" (2x02) and "Trial of the Take: Part 2" (2x03) of Critical Role, later returning to reprise the role several times.  She also created and played Delweth in a special one-shot adventure, "Critical Role Extra – The Return of Liam!" (Sx15), and later played Gryffin in "Critical Role: Bar Room Blitz" (Sx21).
On Talks Machina, the host Brian Wayne Foster likes to "#ThankMyGuests" with names that are either mispronounced or wordplay that sounds close to their names. Here are the names for Mary Elizabeth McGlyyn so far:

Melizabeth McRib
Mary Martha Marcie Marlene McGlynn
Merry ElfPrincess Meddlin
References Edit
Critical Role Actors
Main Cast
Guest Stars

 

Special Events and Non-canonical Episodes

Guest Stars
Ad blocker interference detected!
Wikia is a free-to-use site that makes money from advertising. We have a modified experience for viewers using ad blockers

Wikia is not accessible if you've made further modifications. Remove the custom ad blocker rule(s) and the page will load as expected.