"The Feast" (3x01) is the first episode of the third chapter of Critical Role. With the Briarwoods coming to Emon, Percy reveals the full tale of how they slaughtered his family and seized control of Whitestone. Vox Machina has just one week to prepare for a diplomatic feast between the Tal'Dorei Council and the sinister and mysterious Lord and Lady Briarwood...
Synopsis Edit
Previously on Critical Role Edit
"The party, after completing their business in the city of Vasselheim, on the far off northwest continent—Grog of course having an epic battle in the Crucible fight pit against Kern, reclaiming his honor; Pike left back there to finish up the renovation of the temple of Sarenrae that was discovered—the rest of the party moved on back to Emon, the rest of their business complete. Within Emon, they returned to the Greyskull Keep where they encountered a fan, apparently, of Vox Machina that had been camping for two weeks outside, who was promptly bludgeoned in the temple by Vax to "teach him a lesson". However, [he was] brought back from the brink, and taught that hard lesson that this is a dangerous field. [Vax] managed to seemingly reach out and to touch the heart of this young, intrepid, wannabe adventurer, to possibly try and better himself before he throws himself into danger's way; he ran off to train harder.
"Upon returning to the Keep, notice was sent off to one of the other members of the Council of Tal'Dorei, Seeker Assum, who is the halfling Head of whispers and all sorts of subterfuge across the countryside, who came to [Vox Machina] notifying [them] that within a week's time the Briarwoods, Lord and Lady Briarwood, are supposed to be arriving here within Emon for a feast, to discuss, apparently, the building of a bridge and a more political joining between Emon and the Tal'Dorei royal family and these up-and-coming Lords and Ladies, who have a very dark history, apparently, with Percy. [The party has] been asked to join as part of this feast, as [Percy] previously requested with Sovereign Tal'Dorei that, should anything involve the Briarwoods, [he] be included. [They] have a week to figure out what [they] want to do in advance of that."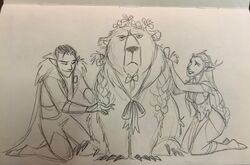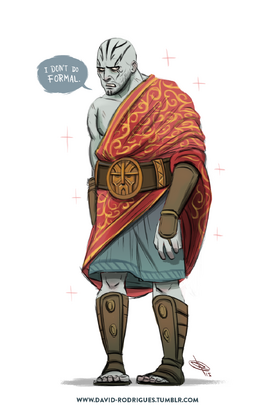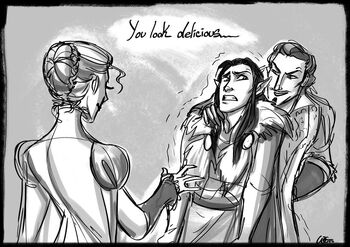 Featured Characters Edit
Vox Machina Edit
Returning Edit
Inventory Edit
Quotations Edit
External Links Edit
References Edit
Art:
Ad blocker interference detected!
Wikia is a free-to-use site that makes money from advertising. We have a modified experience for viewers using ad blockers

Wikia is not accessible if you've made further modifications. Remove the custom ad blocker rule(s) and the page will load as expected.