To the Poop! Goblins: A Critical Role Pathfinder One-Shot is a special episode of Critical Role sponsored by Paizo's Pathfinder and Syrinscape.  It took the place of Geek & Sundry's usual Monday night Twitch programming, Ivan Van Norman's series, No Survivors.
Synopsis Edit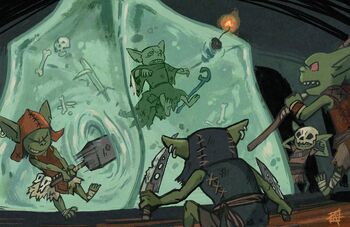 Featured Characters Edit
Player Characters Edit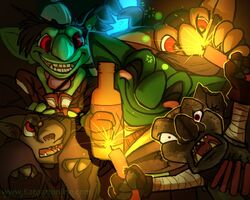 Inventory Edit
Quotations Edit
External Links Edit
References Edit
Art:
Ad blocker interference detected!
Wikia is a free-to-use site that makes money from advertising. We have a modified experience for viewers using ad blockers

Wikia is not accessible if you've made further modifications. Remove the custom ad blocker rule(s) and the page will load as expected.