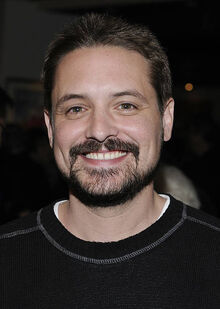 Will Friedle is an actor and voice actor. He guest starred on Critical Role as Kashaw Vesh, a role which he has reprised multiple times.
On Talks Machina, the host Brian Wayne Foster likes to "#ThankMyGuests" with names that are either mispronounced or wordplay that sounds close to their names. Here are the names for Will Friedle so far:
References Edit
Critical Role Actors
Main Cast
Guest Stars

 

Special Events and Non-canonical Episodes

Guest Stars
Ad blocker interference detected!
Wikia is a free-to-use site that makes money from advertising. We have a modified experience for viewers using ad blockers

Wikia is not accessible if you've made further modifications. Remove the custom ad blocker rule(s) and the page will load as expected.